You will find below our commitments regarding confidentiality, security and protection of the personal information you provide us. We implement rigorously the GDPR (General Data Protection Regulation), to insure that your data is better protected.
For any questions regarding our privacy policy, as well as the General Data Protection Regulations (GDPR), do not hesitate to contact our Data Protection Officer: Mr. Matthieu MACHEVIN.
General informations :
CABINET PLAISANT attaches the greatest importance and the greatest care to the protection of privacy and personal data.
This privacy protection policy aims to provide simple, clear and complete information to clients on the processing of personal data, and how it is implemented by CABINET PLAISANT.
CABINET PLAISANT respects the following essential principles:
– We only collect the data that is strictly necessary ;
– The client or user remains in control of his personal data;
– Your data is treated in a transparent, confidential and secure manner ;
– Pursuant to this Privacy Policy, Caroline PLAISANT, acting as (controller), informs you of the personal data that is collected when you visit the website or use the firm's services, the purposes for which we collect it and on the how we use it.
Personal data means any information about the client or user, in particular his name and contact details such as personal address, telephone number or e-mail address.
Please take the time to read this Privacy Policy carefully, it is very important that you fully understand how we handle your personal data and how we protect your privacy.
If you have any questions regarding the use of your personal data, do not hesitate to contact our Data Protection Officer (DPO) at m.machevin@avocats-plaisant.nc
Definitions of personal data:
The terms mentioned below have the following meanings in this Privacy Policy:
DATA CONTROLLER: refers to the entity that determines the means and purposes of processing personal data
SUBCONTRACTOR: refers to the person processing personal data on behalf of the DATA CONTROLLER, who acts under the authority of the DATA CONTROLLER and on the instructions of the latter.
PROSPECT, CLIENTS: refers to any person who entrusts personal data by completing a collection form and who uses the services offered
USER: refers to any person who accesses and browses the site either as a simple Internet user.
The data we collect when you visit and browse our site
When Users browse the WEBSITE, we automatically collect and store some of your computer data in our server logs and in cookies, which are small files that we place on your computer when you visit our website. These data are processed in accordance with the purposes provided for during collection.
This computer data does not allow us to identify you directly; however, they include data relating to your browsing on our site, such as the pages you have accessed, the date and time of access to these pages, your search queries, information about your device (model of the equipment , operating system version, unique device identifier, internet protocol address, hardware settings, browser type, browser language), the date and time of your request and the referral URL.
Providing your personal data is not required if you only want to visit our website. This means that you can refuse to accept cookies by configuring your web browser. However, refusing cookies is likely to disrupt your browsing on our site, in particular by preventing you from accessing certain parts of it.
The data we collect when you use the services offered on our site
We collect the following categories of personal data:
• Identification data, including your name, email address, your, username and password, information about your profiles and social media accounts, etc.
• Computer data, in particular data relating to browsing on our site, such as the pages you have accessed, the date and time of access
• Connection data and Cookies (IP addresses, connection logs)
The consent :
All data is collected only directly from you, when you register and through our exchanges (requests, letters, phone calls).
CABINET PLAISANT can send commercial solicitations to Users who have accepted it. If, subsequently, Users no longer wish to receive such solicitations by email, Users can at any time send an email free of charge and without providing any other reason to the following address: c.plaisant@avocats-plaisant. nc.
How long do we keep personal data on the site
CABINET PLAISANT ensures that the data collected will be kept in a form allowing your identification for a period that does not exceed the period necessary for the purposes for which these data were collected and processed.
However, data processing may be necessary to prove a right or the content of a contract. This data may also be kept to comply with legal obligation or kept in files in accordance with applicable regulations and laws.
In any case, your Data is kept for 5 years following the termination of the lawyer/client relationship, or after a file is closed.
For the management of requests for rights to your personal data: your data is kept for 13 months.
Regarding cookies, it is specified that the information stored in your terminal (eg: cookies) or any other element used to identify you for the purposes of audience statistics are not kept beyond a period of 6 months. .
Beyond this period, the raw traffic data associated with an identifier is deleted.
Finally, in order to ensure the proper functioning and continuous improvement of the SITE and its functionalities, the raw traffic data associated with an identifier is kept for a period of thirteen (13) months. Beyond this period, it is deleted (for more details, see our cookie management charter).
To find out more about cookies (how to manage, delete and identify them), consult the CNIL website (https://www.cnil.fr).
The duration for which we store your personal data is indicated in the table below:
Data category Retention period
Identification data Up to 5 years
Computer data 13 months from collection
Unless otherwise provided by data retention legislation.
We may share your personnal data with local or national administration and Tribunals only to serve your interests and with your consent.
For recipients located in countries outside the European Community, the level of data protection in these countries is not comparable to the level of data protection within the European Union.
Therefore, to secure your personal data, CABINET PLAISANT uses protective measures such as EU standard contractual clauses.
Companies and other organizations that process your personal data on our behalf are expressly referred to as (processor).
In the event that the CABINET PLAISANT should do so, it would inform its USERS, indicating the measures taken to control this transfer and ensure that the confidentiality of their data is respected.
We protect personal data
CABINET PLAISANT undertakes to implement all technical and organizational measures to ensure the security of our processing of personal data and the confidentiality of your data, in application of the Data Protection Act and the European Regulation on data protection (RGPD).
As such, CABINET PLAISANT takes the necessary precautions, in view of the nature of your data and the risks presented by our processing, to preserve the security of the data and, in particular, to prevent unauthorized third parties from having access to it (physical protection of premises, authentication process for our customers with personal and secure access via confidential usernames and passwords, connections, encryption of certain data).
• We implement and maintain technical measures to ensure that your personal data is recorded and processed confidentially and securely.
• We implement and maintain appropriate restrictions on access to your personal data, and monitoring access to, use, and transfer of personal data.
• All our employees who have access to your personal data are required to enter into agreements (contract), which imposes on them obligations to comply with our confidentiality and data protection requirements.
• We ask all business partners and third party service providers with whom we may share your personal data to comply with applicable privacy and data protection requirements (GDPR)
Under applicable data protection laws and regulations, you have the right:
• to access, rectify and / or erase your personal data;
• to restrict or oppose their processing;
• to tell us that you do not wish to receive commercial information
• in some cases, require that some of your personal data be transferred to you or be passed on to a third party;
• to the extent that our processing of your personal data is based on your consent, to withdraw your consent, without affecting the legality of our processing based on your consent prior to its withdrawal.
We are committed to allowing you to exercise your rights: to do this, you can contact us at the contact details given at the beginning of this Privacy Policy. In this case, we thank you for providing us with the following information so that we can take your request into consideration:
• Your first and last names, and a photocopy of your identity card;
• Your request (in other words, what rights you want to exercise);
• The date of the request and your signature (if you sent your request by post).
• If you have not obtained satisfaction by contacting us, you can also lodge a complaint about the processing of your personal data with a data protection authority.
Modification of this privacy statement
We regularly check our Privacy Policy, in particular to update it with new data protection laws and regulations. However, although this Privacy Policy may change from time to time, we will not change your rights under this Privacy Policy without your express consent.
This site uses the following cookies:
• Audience cookies
Disable cookies
• For Mozilla Firefox: "tool" menu then "Options" / "privacy" icon / "cookie" menu then select the appropriate option
• For Microsoft Internet Explorer: "Tools" menu / "Internet options" / '" Confidentiality "tab / select the desired level
• For Google Chrome: "Settings> Show advanced settings> Confidentiality> Content settings" menu then select the appropriate options
• For Safari> Preferences, click
Information on our Data Protection Officer (DPO):
For all requests for information concerning CABINET PLAISANT's personal data protection policy, you can contact our Data Protection Officer : Matthieu MACHEVIN.
You can reach him at this adress : 21 Boulevard Exterior – 98800 NOUMEA, or by email at m.machevin@avocats-plaisant.nc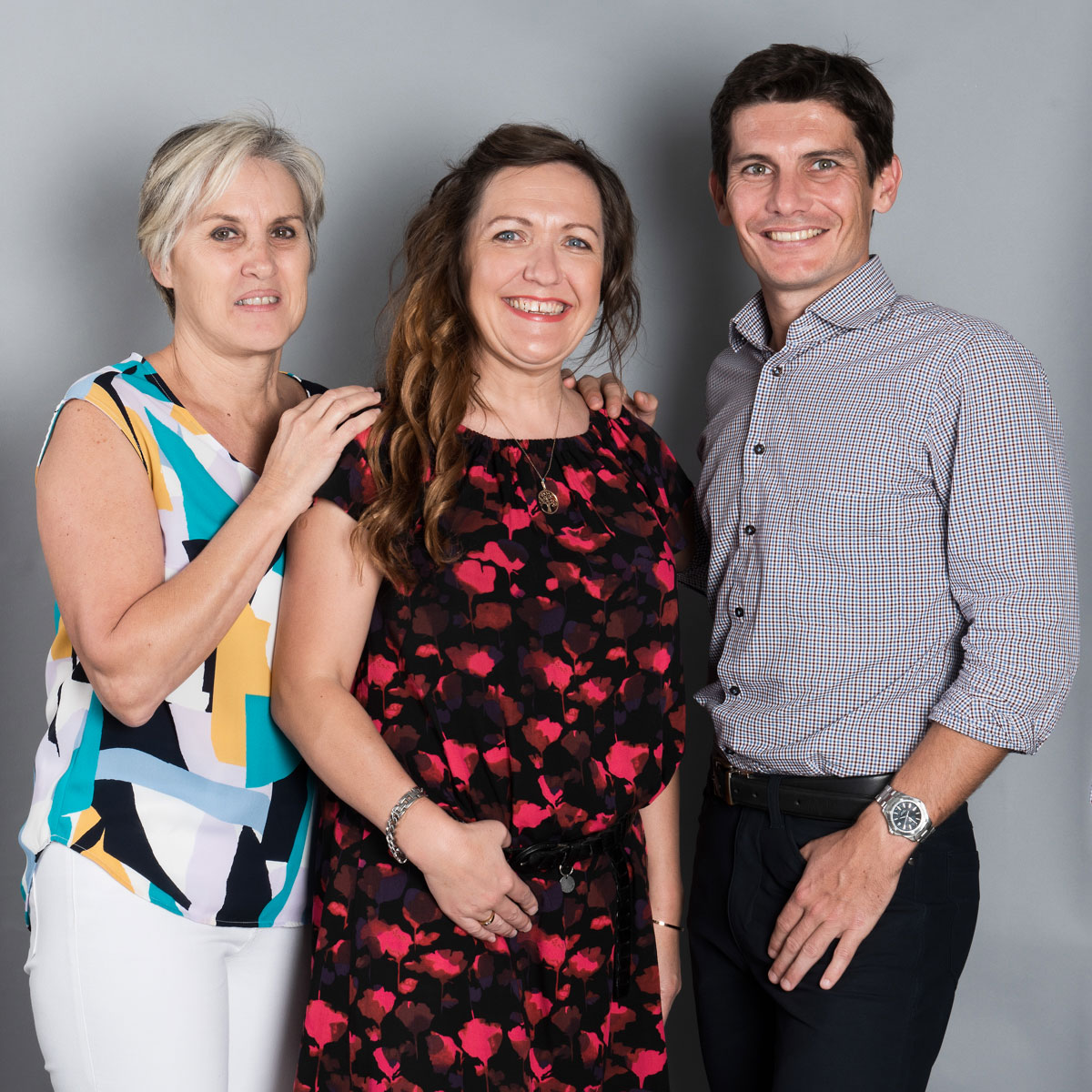 secretariat@avocats-plaisant.nc
Monday – Thursday: 8-12am / 2-4h30pm, Friday 8h – 12h am
21 Bd Extérieur, Faubourg Blanchot, 98800 Noumea, New Caledonia